OlFactive Design and Emotional Space
when the perfume "designs" the space
Smell represents an unmediated approach to the outside world: perfume can attract or repel, it can convey comfort or anxiety, it can create powerful memories. Smell defines the moments and places in which we live. Recognizing and identifying a place by its smell, even after some time, proves that a certain fragrance is capable of making a certain space, an emotion experienced, unforgettable.
" after 6 months our brain only remembers the 25% of an image but the 82% of an aroma;
thanks to a pleasant fragrance our mood improves by 40% "
create your own experience
The food fragrances contribute to enhance the flavors uniqueness of your dishes and cocktails adding the perfect aroma to complete the sensation. The spray fragrances they enhance the environment by creating an immersive experience, the oils directly enhance the dish. Choose thenatural flavour in our selection of over 80 different combinations. Un new way to enhance the flavors of the kitchen or drinks with exciting fragrances.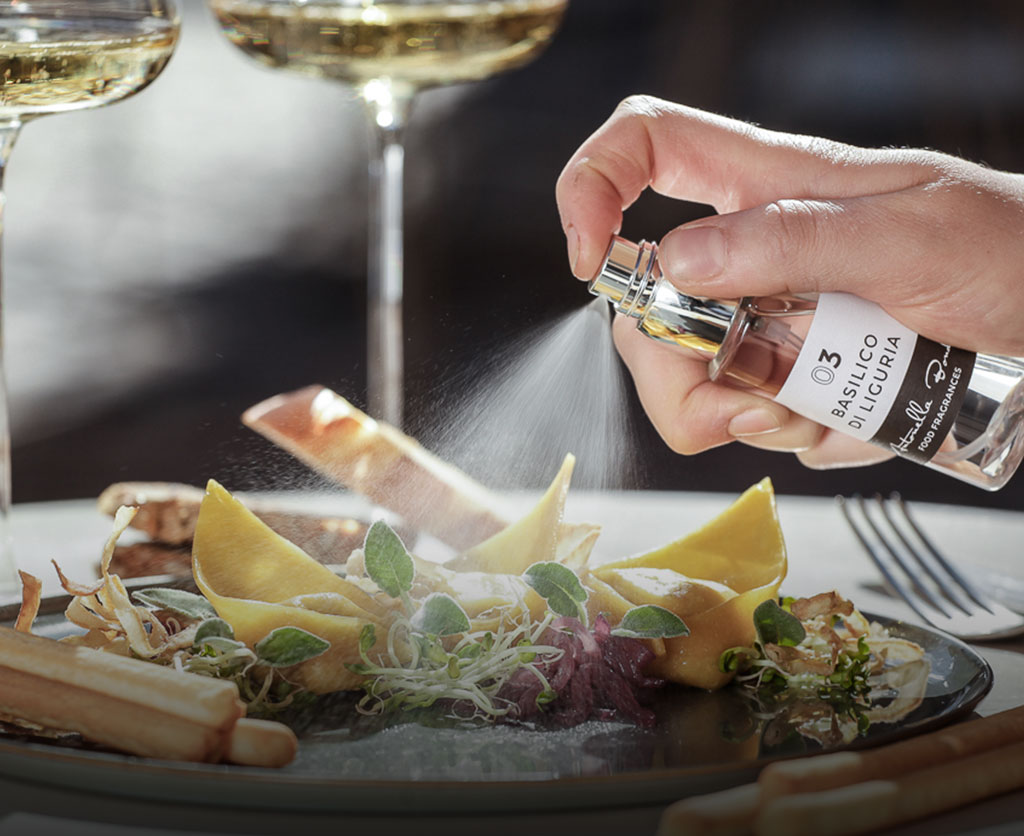 Edible fragrances based on food alcohol for spray dispensing.
Edible fragrances in an oil base for drop delivery
Choosing the right fragrance can elevate the flavors of your dish and create a unique sensory experience and unforgettable.
Fifth Sense: the new fragrance